Skip to Content
After many years of hard labor, boots on the ground type of work, Mark Williams found himself on his 21st birthday running a 17 man crew at a prison facility in Hagerstown, Maryland in the middle of winter. From there he went on to work at several other prison facilities in Pennsylvania, as well as installing the perimeter fence at the Pennsylvania International Airport. Continuing his career, for the next 6 years he worked as a project estimator and laborer from Texas to the Florida coast. Eventually settling back in Texas where he met Mariesha and it all began.
Mark was born and raised in Burnet, TX and wife Mariesha in Lampasas, TX. Being raised in the 80's and 90's in these small town, tight knit communities they both grew up with the country way of life being instilled upon them. Back when handshakes were more solid than any contract a lawyer could ever write up. Those days are lost upon us now. Respect, integrity, and ethics to name a few are the backbone to who Mark and Mariesha are. We found this missing in our industry and decided to try and put some of it back. And Barrier Fence LLC was born.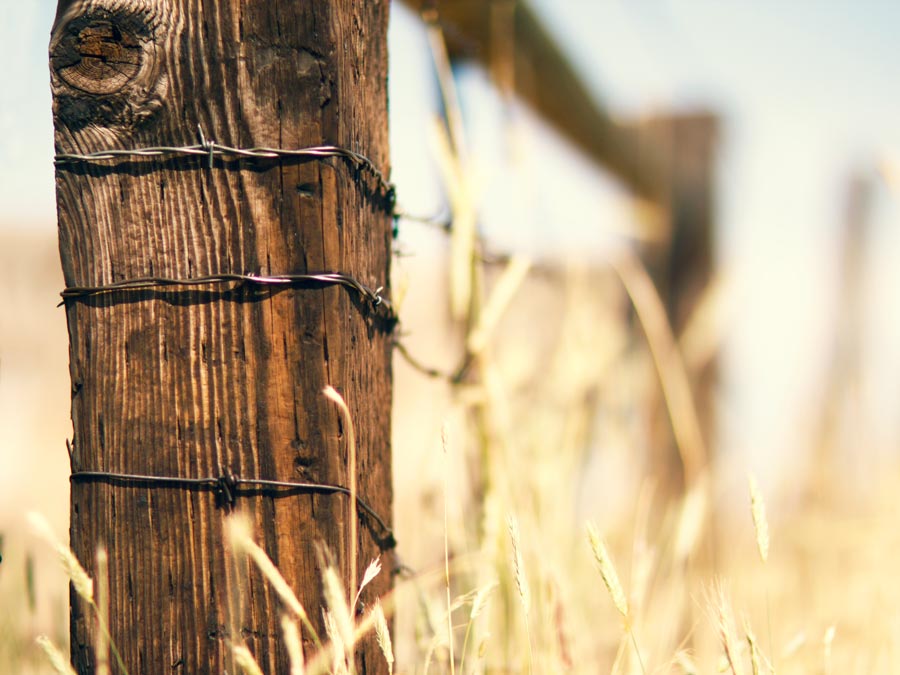 We're Committed to Your Satisfaction
Our commitment to our customers is not just a moniker. We are dedicated to understanding the needs and concerns of all of our customers to help them protect their business. We stay in touch and communicate with our customers during every phase of the installation process, so they know exactly what to expect. During the free, no-obligation estimate, we will consider the type or types of fencing you require, the terrain, and your budget to ensure that your needs are met. Our team is extremely knowledgeable and stays up to date on the latest trends and technology in fencing solutions. We're here to answer any questions you may have about the protection and privacy of your commercial fence.
The Barrier Fence Difference
What sets Barrier Fence LLC apart from the competition is our relentless commitment to our customers. We continually aim to be the best privately owned fence business in our industry. We are able to achieve this by offering our customers with unmatched service, products, and people.
Service
We are a locally-owned business that understands the unique fencing needs of commercial businesses in Texas. We've held an A+ with the BBB since 2011 for our commitment to customer satisfaction. We also carry a 4.5-star rating with Yelp.
Products
Our product offerings and knowledge are unmatched. Fencing isn't simply a fraction of our business; it encompasses everything we do. This allows us to provide a variety of unique products and fencing types. Our approach is not "one-size-fits-all." Our products are backed by unique warranty plans.
Our People
Our team is knowledgeable, friendly, and willing to answer any questions you may have about your new fence. We also carry general liability insurance and workers' compensation insurance.
Contact Us Today to Get Started