Skip to Content
Event Centers and Athletic Complexes
Fencing Solutions for Event Centers and Athletic Complexes
Event Centers and Athletic Complexes top the list for having some of the largest congregation of people all around the world. These facilities typically require a wide range of different fencing options. They must maintain a secure perimeter, provide interior security, and various other fences that demark the accessibility of where you are and are not allowed to go. For the safety of the civilians, the players, talent, and staff. We can provide any option imagineable.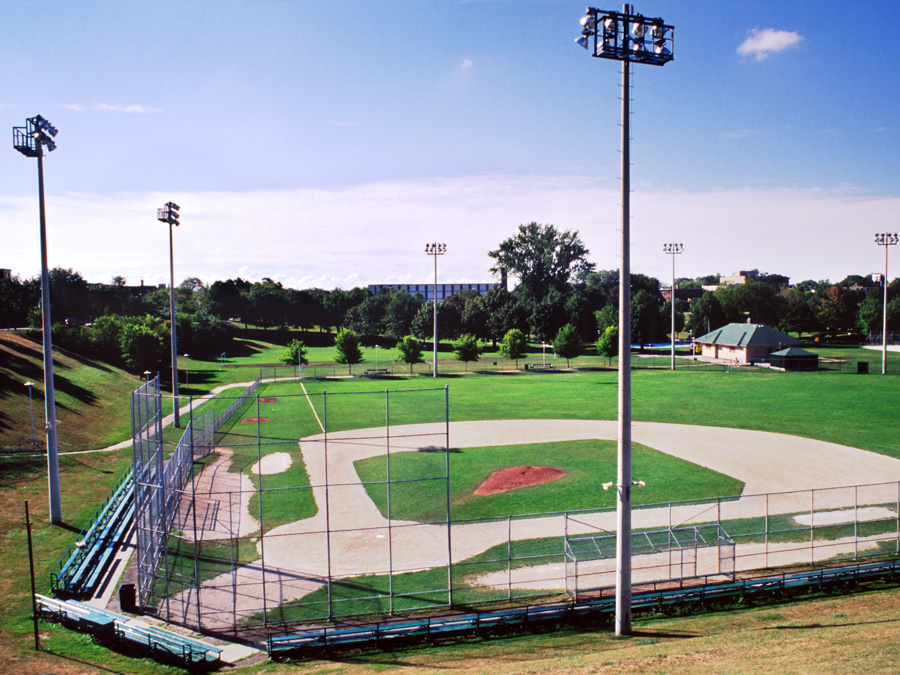 Types of Fencing Used for Event Centers and Athletic Complexes
Barrier Fence LLC has installed a large variety of different fence types for these facilities all over the state. They can go from super simple to very extravagant and customized depending on the customer's requested end look. No matter what your needs are we can handle it. Below are some of the options available for your facility.
Chain Link Fences
Used across the country as the foundation for which a security fence stands for, these types of fences are used more than any other to secure a property. With many options and variations, it can accommodate just about any situation. From a simple commercial office building to a maximum-security prison, we can find an option to get the job done for you.
High Security Fences
Event Centers and Athletic Complexes can hold some of the highest numbers of people for a small area at a given time. The security of the guests and the facility should be of the highest priority. Especially when you are getting to the college and up type of events. These fences can range from a commercial chain link fence to an intense crash rated fencing system.
Ornamental Fences
Typically, ornamental fencing is used alongside street frontages, or entrances to a particular property. Its job is to provide security as well as be aesthetically pleasing at the same time. It as well has many options available to be able to fit a large variety of situations.
And Many More
There are many other options that are available. These are just a few of the most common. Same as with the Airports, architects have had a hand in some very impressive designs to help make these locations as memorable as possible. Some of which are custom fences that leave a lasting impression on everyone who passes through. If you can think it, we can build it!
Your Commercial Fence Experts
The team at Barrier Fence LLC provides athletic complexes with a means to protect their property and coaches, players, and spectators. We have been accredited by the BBB, meaning we are held to a higher standard when it comes to customer services and product quality. Don't settle for a lesser fence installation company. Instead, trust our experts to provide you with the right fencing solutions for your athletic complex.
Contact Us Today to Get Started