Skip to Content
Chain Link Fencing Projects
Chain Link fencing is the staple of a cost effective and highly versatile option to protect your property. With many options in color, heights, gauges, and mesh sizes, it can meet just about any project's needs. It can be used on a simple project just to protect a boundary line all the way up to prison's, airports, and other federal facilities. Barrier Fence LLC has installed over 210+ miles worth of chain link fencing to date and growing.
Commercial Chain Link Fences
At Barrier Fence LLC, we work closely with businesses to provide them with a fence solution that fits their particular needs. Chain link fencing can be used for nearly any business or industry type. When installed correctly by our team it will last you for decades. Learn more about why chain link fence may be right for your business.
Privacy
Keeping people away has just as much to do with privacy as it does with security. Chain link fencing is able to accomplish both while being the most cost effective. With many options available to add more privacy it can be a win win in most cases.
Security
A chain link fence design can be as simple or complex as you can imagine. From standard mesh to mini mesh (anti-climb types), we can create a system that fits your needs perfectly.
Property Distinction
Most of the time a chain link fence is used to serve multiple purposes. The main two being to secure the property and the other to define the properties boundary. Again, this can be one of the most cost-effective ways to accomplish this with a great lifespan for the money.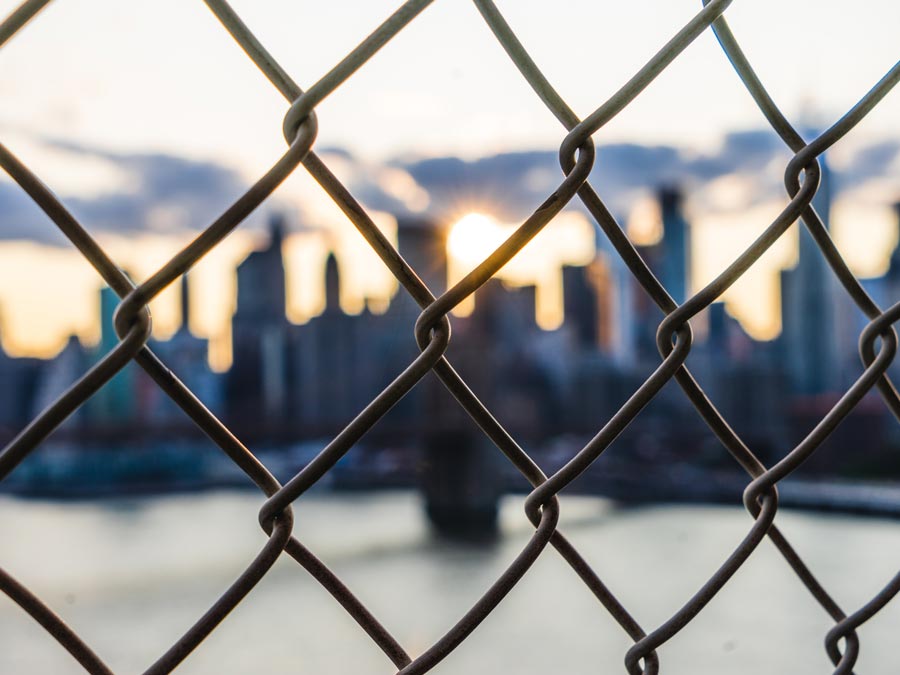 PVC-Coated Chain Link Fences
For situations where galvanized is not considered visually appealing, you still have options to dress it up. Almost all the standard mesh sizes, gauges of fabric, framework and fittings can be acquired with a pvc-coated finish. These colors include black, green, white and brown as standard options.
Your Commercial Fence Experts
From commercial to industrial, private business to federal entity, wood to custom fabrications, we have you covered. We can handle any fence project, of any size and of any location in Texas. We also travel out of the state when our customers need us. With an A+ rating with the BBB, and a member of the AFA (American Fence Association), you can instill your trust in us to make sure you are taken care of.
Contact Us Today to Get Started