Skip to Content
Fencing Installations for Regional and International Airports
The safety of our airports has never been higher than it is now. The first line of defense to secure the perimeter of these facilities from unwanted access is the perimeter fencing and access control systems. At Barrier Fence LLC we are equipped to handle any type or size of project governed by the strict FFA guidelines. We offer many products that allow us to cater to varying project sites, threat levels, and the needs of our customers. Our installers are top of the line for the industry!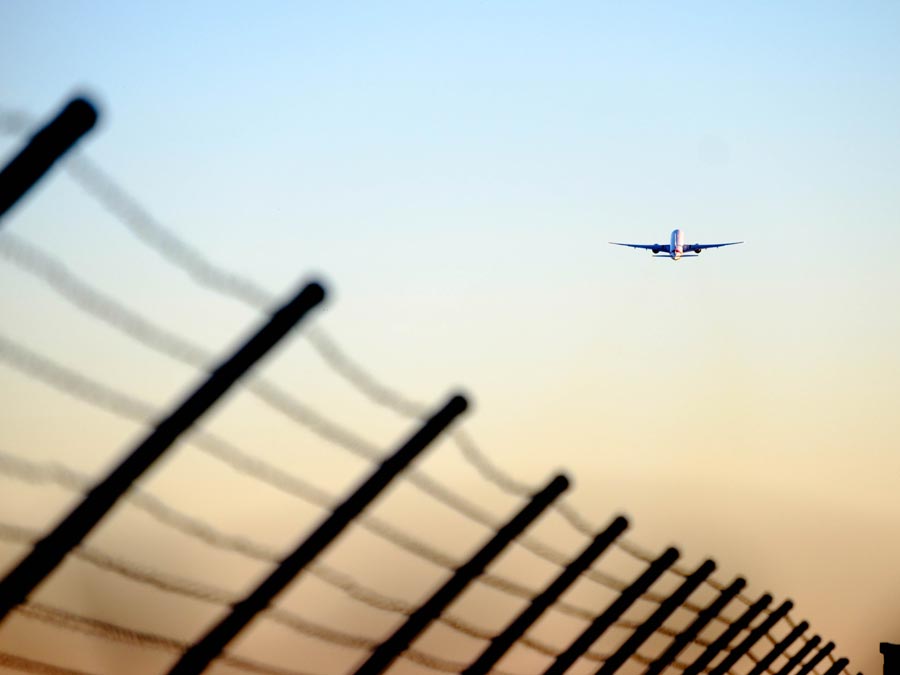 Types of Fencing Used at Airports
Barrier Fence LLC is the trusted leader in fence installation for regional and international airports throughout Texas. Our team is properly trained and certified to provide high-quality fence installation. We offer free estimates for all of our projects, which considers the material, length, and purpose of your fence to ensure you're completely satisfied. Learn more about the fence types we recommend for airports in the area.
Chain Link Fences
Used across the country as the foundation for which a security fence stands for, these types of fences are used more than any other to secure a property. With many options and variations, it can accommodate just about any situation. From a simple commercial office building to a maximum-security prison, we can find an option to get the job done for you.
And Many More
There are many other options that are available. These are just a few of the most common. Also, architects have had a hand in some very impressive designs to help make these airports as memorable as possible. Some of which are custom fences that leave a lasting impression on travelers passing through. If you can think it, we can build it!
High-Security Fences
International Airports being the largest form of travel for our country rank as one of the highest security risks. They are very important to keep protected from those who do not have proper authority to access the property. These fences can range from a commercial chain link fence to an intense crash rated fencing system.
Ornamental Fences
Typically, ornamental fencing is used alongside street frontages, or entrances to a particular property. Its job is to provide security as well as be aesthetically pleasing at the same time. It as well has many options available to be able to fit a large variety of situations.
Your Commercial Fence Experts
From commercial to industrial, private business to federal entity, wood to custom fabrications, we have you covered. We can handle any fence project, of any size and of any location in Texas. We also travel out of the state when our customers need us. With an A+ rating with the BBB, and a member of the AFA (American Fence Association), you can instill your trust in us to make sure you are taken care of.
Contact Us Today to Get Started