Skip to Content
Ornamental Iron Fence Projects
No other fence solution blends privacy, security, and beauty as effortlessly as an ornamental fence. With so many options available now it can be quite easy to find that perfect fit. From mass-produced products to our custom capabilities, we have you covered. With well over 80+ miles installed to date we are as capable and professional as it gets.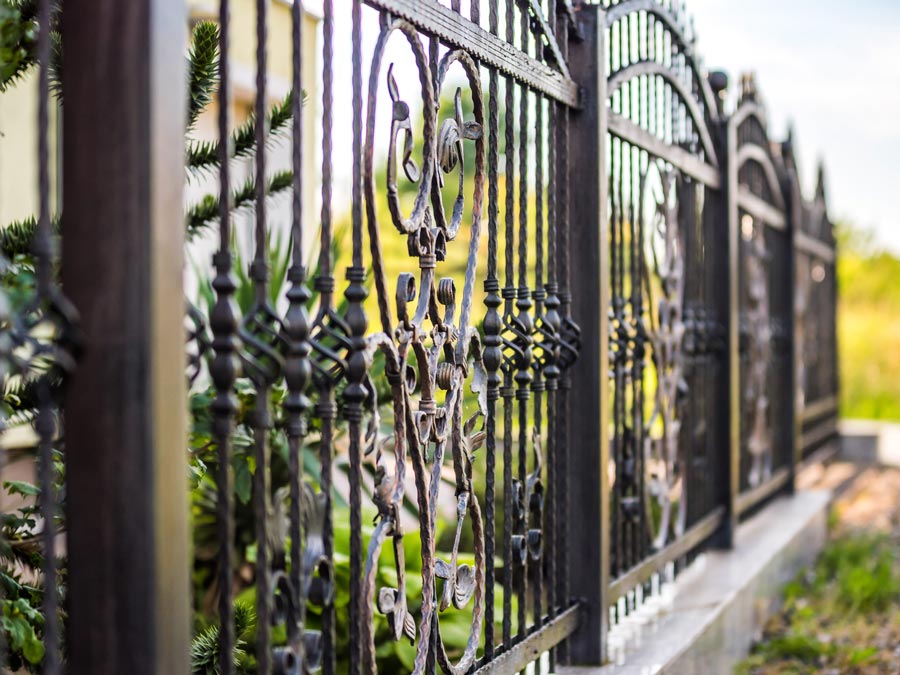 Ornamental Iron Fencing Systems
With the technology we have today the ornamental fence market is at its highest point ever as far as durability, quality, pricing, and warranties go. It goes from a standard, ornamental fence that comes fully welded from China to a high security mass produced product that can go up and down slopped terrain and has a 20-year warranty against defects. With so many options we can almost always find a product and price point that will meet your expectations.
Iron Fences with Entry Gate
Iron Security Gates for Restricted Access
Intricate Ornamental Designs
Weatherproof Gates
Balcony Gates
Your Commercial Fence Experts
From commercial to industrial, private business to federal entity, wood to custom fabrications, we have you covered. We can handle any fence project, of any size and of any location in Texas. We also travel out of the state when our customers need us. With an A+ rating with the BBB, and a member of the AFA (American Fence Association), you can instill your trust in us to make sure you are taken care of.
Contact Us Today to Get Started