Skip to Content
Crash-Rated Fencing Projects
Crash-rated fencing, also known as K-rated fencing, is a specialized fence, gate, or barrier that is engineered to protect against a vehicle impact. The ratings changed based on a vehicles weight and the estimated impact speed. New classifications have been introduced recently as well to help further tighten up the qualifications. See below.
K-Ratings: Old Ratings
The Department of Defense (DOD) crash ratings, also known as K-ratings, have been around since 1985. Department of Defense ratings are based on how far a 15,000-pound vehicle travels past a barrier at a given speed. When it comes to K-ratings, only vehicles that travel 50 feet or less beyond the barrier earn certification. Increasing K-ratings represent tests at higher speeds, with the same size and type of vehicle. Specific K-ratings on the DOD anti-ram vehicle barrier list include:
K4 crash ratings: These represent tests at 30 miles per hour.
K8 crash ratings: This test speed is 40 miles per hour.
K12 crash ratings: These ratings apply to a test at 50 miles per hour.
K-ratings are further divided into L1, L2 and L3, based on how far the front of the vehicle traveled beyond the barrier.
L3 rating: The vehicle traveled beyond the barrier less than 3 feet.
L2 rating: The vehicle traveled beyond the barrier between 3 and 20 feet.
L1 rating: The vehicle traveled beyond the barrier between 20 and 50 feet.
The strongest barrier, in terms of K-ratings, would be K12: L3 — in this case, a 15,000-pound vehicle moving at 50 miles per hour penetrated the barrier less than 3 feet. When interpreting K-ratings, use the "K" number to determine the test vehicle's speed and the "L" number to determine how far it traveled beyond the barrier.
M-Ratings: New Ratings
M-ratings have replaced K-ratings in recent years, using standards from the American Society for Testing and Materials (ASTM). ASTM crash ratings are different because they're based on how far a vehicle's payload travels beyond a barrier, rather than its front. Like K-ratings, M-ratings are based on vehicle size, speed and travel distance.
M-ratings are similar to K-ratings in that their numeral designations correspond with test vehicle speeds. You can match K-rated and M-rated tests based on speed. A K4 and M30 rating are equivalent, a K8 rating matches M40, and a K12 rating matches M50. The vehicles in these tests traveled at 30, 40 and 50 miles per hour, in that order. M-ratings and K-ratings are similar enough to be interchangeable.
M-ratings are also divided into P1, P2, P3 and P4 classifications, based on how far the vehicle traveled beyond the barrier:
P1 rating: A vehicle traveled 3.3 feet or less.
P2 rating: A vehicle traveled between 3.31 and 23 feet.
P3 rating: A vehicle traveled between 23.1 and 98.4 feet.
P4 rating: A vehicle traveled farther than 98.4 feet.
You'll notice M-ratings accommodate for farther distances than K-ratings, which can make for a more accurate measure. The equivalent of a K12: L3 rating would be an M50: P1 rating. Meanwhile, an M50: P2 rated beam could withstand a 15,000-pound vehicle moving at 50 miles per hour without allowing it to travel more than 23 feet.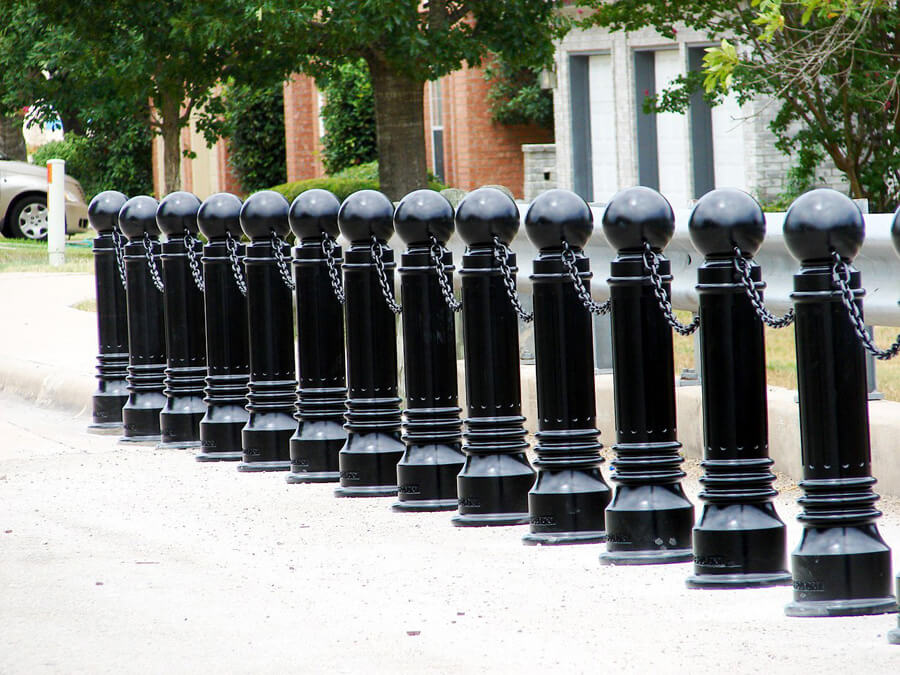 Facilities that Benefit from K-Rated Fencing
K-rated fencing has become the standard for anti-terrorism perimeter protection. It's certified resistance means you can always count on your K-rated fencing to protect your facility from accidental and intentional threats. Barrier Fence LLC is the leader in crash-rated fence systems. We have helped businesses and government facilities across the state of Texas secure their perimeter with crash-rated fencing. Some of the industries that may benefit from a crash-rated barrier include:
Power Plants
Military Bases
International and Regional Airports
Prisons and Police Stations
Day Cares & Pre-Schools
Detention Centers
Data Centers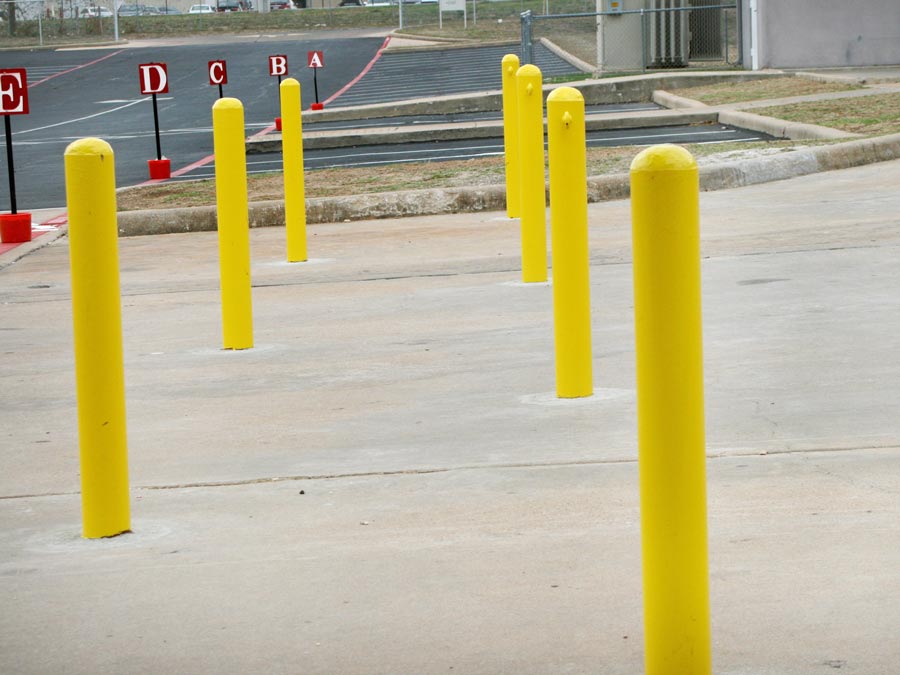 Crash-Rated Installation Experts
Barrier Fence offers crash rated fence and gates of all types and ratings. When you choose us to install your crash rated system, we will work alongside you so that we understand your specific needs and concerns. From there, we will develop a fence and gate system that is specifically designed to keep you, your employees, and your facility safe. Less than 10% of the companies out there can handle these types of projects. This is of the highest level when it comes to having a qualified company perform the installation. Don't leave the security of your property to someone less qualified. With over 183 years of experience, our team has installed crash rated systems for a wide range of industries – we have seen it all!
Commercial Fence Experts
From commercial to industrial, private business to federal entity, wood to custom fabrications, we have you covered. We can handle any fence project, of any size and of any location in Texas. We also travel out of the state when our customers need us. With an A+ rating with the BBB, and a member of the AFA (American Fence Association), you can instill your trust in us to make sure you are taken care of.
Contact Us Today to Get Started