Skip to Content
High Security Installations
High Security Fence Solutions
At Barrier Fence LLC, we are dedicated to ensuring that our customers get a product and installation service that performs as expected. Our team has the knowledge, equipment, and resources to provide and install any option imaginable. When partnered with Barrier Fence LLC we will work hand in hand to ensure that you get a product that matches your needs.
Does My Business Require a High-Security Fence?
While some businesses and property types may require specific high security fences to operate, in most cases, it is left to the business's discretion. When you choose us for your fencing needs, we will work with you to determine if a high security fence is appropriate for your business or facility. Some of the things you may consider when thinking about installing a high security fence include:
Theft
If your business is required to store valuable equipment, vehicles, or other items, a high security fence may be appropriate.
Vandalism
Depending on your location, vandalism can prevent you from operating your business effectively. A high security fence installed by us can help deter the threat of vandalism.
Personal Safety
A high security fence system can be a great asset in keeping your customers or employees safe as they come and go from the workplace.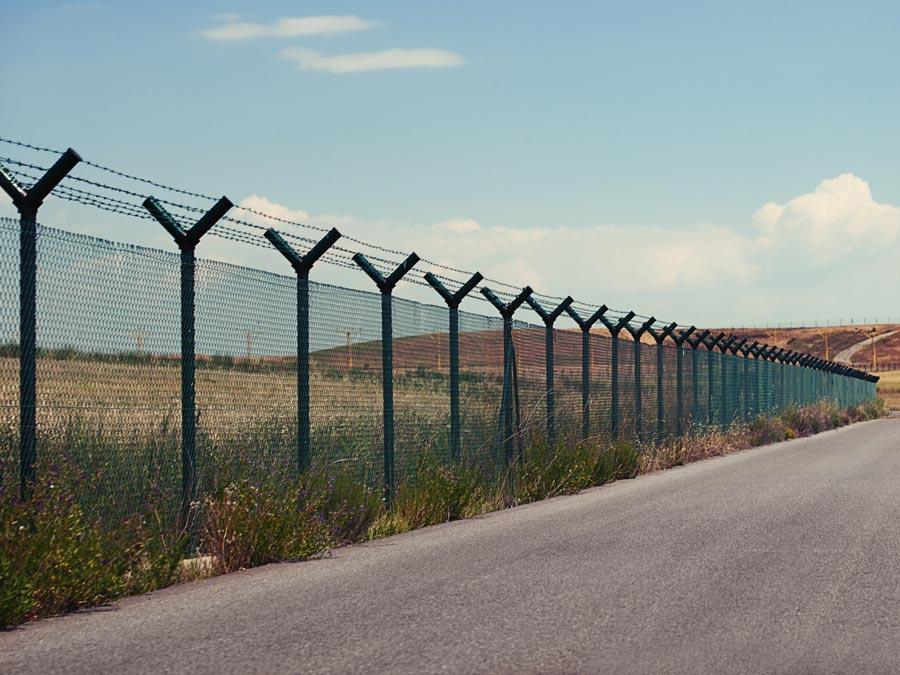 What Are the Components Of a High Security Fence?
We offer comprehensive solutions for your high security fence needs, including crash rated bollards, crash rated fences, crash rated gates, crash rated cable barriers, anti-climb fences, correctional fences, and electrified fencing. When partnered with Barrier Fence LLC, we will work with you diligently to determine which components you will need to secure your property.
Commercial Fence Experts
From commercial to industrial, private business to federal entity, wood to custom fabrications, we have you covered. We can handle any fence project, of any size and of any location in Texas. We also travel out of the state when our customers need us. With an A+ rating with the BBB, and a member of the AFA (American Fence Association), you can instill your trust in us to make sure you are taken care of.
Contact Us Today to Get Started